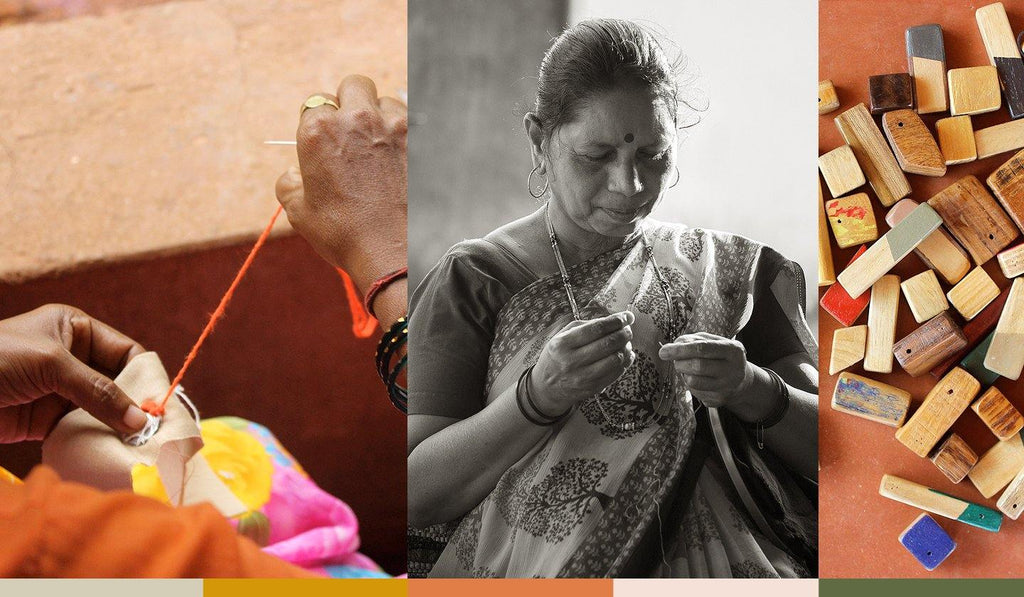 We believe transparency is fundamental to building long-lasting and meaningful connections with our customers, partners, and all those involved in the project. From a larger perspective, more transparency in the fashion industry encourages brands to rethink the business model that priorities profit over people and the environment. You have the right to know where, by whom, and in what conditions your clothes are made. By asking questions and demanding answers, you are collaborating proactively towards a more sustainable, fair, and ethical fashion industry.
The products created by Project Três are quality artisanal handcrafts. We are in the industry of sustainable fair trade fashion and so, part of our materials are primarily sourced and created from textile waste. Each product has a story and is intertwined with our mission to amplify women artisans. By sharing those stories and breaking down our prices, we want you to know what values we stand for at every stage of our production. At Project Três, price transparency is a core value. 
This is our Sharmila Tote Bag (37 EUR) below you will find a visual of the price breakdown of this item. All of our products have a similar price breakdown with a few variances but generally speaking, this is a fair representation of how costs are calculated.